previous
newsboard juli-2017



Het handige NLsnelmenu links boven op de voorpagina al ontdekt?

Unieke 'Media' Museumgids

iMusea.nl is helemaal gerestyled en klaar voor de toekomst. Vrijwel elke week wordt hij aangevuld met nieuwe items. Hier kunt u naar nieuwe introduktiepagina van iMusea.nl

---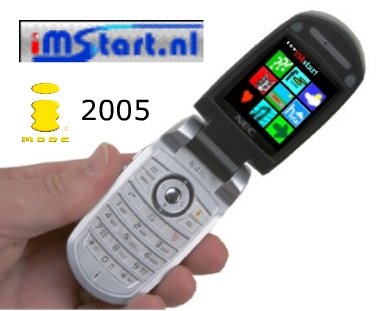 iMstart.nl has a great history which goes back to the very beginning of mobile internet.
Since then we provided millions WWvisitors with information from every corner of this world just within a few mouseclicks.
iMstart.nl will be your travelmate on the road, in the past as well as in the future...
TIP: download the latest
Chrome browser on your phone and read every content in your own language!
Follow us on Twitter...


@iMstart_nl
Are you planning a trip to the Netherlands?

We like to invite you to iMusea.nl , available in apr.45 languages and perfect for a short impression of many attractions, experiences and musea.
Maybe also fun to explore if you stay at home


Follow us on Twitter...


@iMusea_nl
---
COOL 4 TABLETS
(wat minder 4 phones ;-(

Stick with us on your phone for full access of all features!
For Android tablets we recommand our app in the Playstore.


download iMstart
download iMusea
Thanks for your visit!
Voor volledige funktionaliteit kunt u ons het best gewoon via uw telefoon(Chrome of Safari)browser bezoeken.