previous
newsboard juli-2017



november 2020 Wij onderhouden de links op dit project niet meer, maar willen dit handige dingetje ook niet uit de lucht halen... internet erfgoed uit 2004 !
Lees meer op https://pc.imusea2.nl/

---


NO MAINTENANCE ANYMORE on this project...so sorry for the broken links!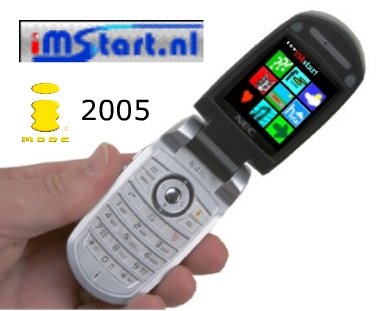 iMstart.nl has a great history which goes back to 2004 , the very beginning of mobile internet.
Since then we provided millions WWvisitors with information from every corner of this world just within a few mouseclicks.
iMstart.nl will be your travelmate on the road, in the past as well as in the future...
TIP: download the latest
Chrome browser on your phone and read every content in your own language!
Follow us on Twitter...


@iMstart_nl
Are you planning a trip to the Netherlands?

We like to invite you to iMusea.nl , available in apr.45 languages and perfect for a short impression of many attractions, experiences and musea.
Maybe also fun to explore if you stay at home


Follow us on Twitter...


@iMusea_nl

---

Unieke 'Media' Museumgids
iMusea.nl is helemaal gerestyled en klaar voor de toekomst. Vrijwel elke week wordt hij aangevuld met nieuwe items. Hier kunt u naar nieuwe introduktiepagina van iMusea.nl

---
COOL 4 TABLETS
(wat minder 4 phones ;-(

Stick with us on your phone for full access of all features!

Thanks for your visit!